What do you think of when you hear the words Responsive Web Design or RWD? Did you know that Google flags websites that are not mobile friendly or responsive to the screen of the device viewing the website. This style of web design is aimed toward crafting websites in order to provide an optimal viewing experience across a wide range of devices from the desktop to mobile phones. We are expected to be over populated with mobile devices in the next few years, is your website ready?
Responsive Website Design
Website Design in general has changed dramatically over the years but I must say for the better. A few years ago web designers started to increase their color palette in order to create breathless masterpieces. Responsive website design does go in favor for graphic designers because on a mobile device or tablet, images are worth a thousand words. BabySpot.com was integrated with WooCommerce that we designed and developed, is an example of a Responsive Website Design. For a small business there is no more having to build a website, mobile app and custom query for a tablet size because you can now design and develop one website. No more having to manage two websites for different purposes.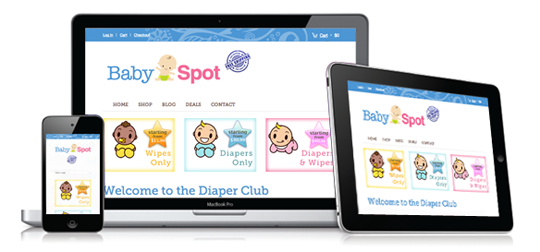 Here is an example of how this website is showcased on an iPad vs iPhone using responsive website design. Each project belongs to a category which can be selected from one of the filter tabs. As you change the screen size to an iPhone for example, the "Filter by" turns into a drop down menu making it easy to navigate. The importance behind the website is to make sure there is a great user experience hence the websites foundation. DLC Construction Group is one of the few Miami construction companies that have this style of website with a clear click to call telephone number on the top right.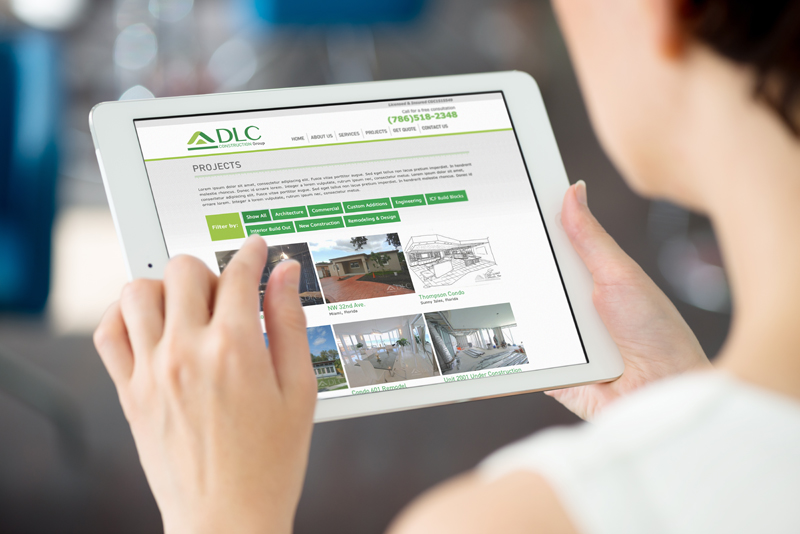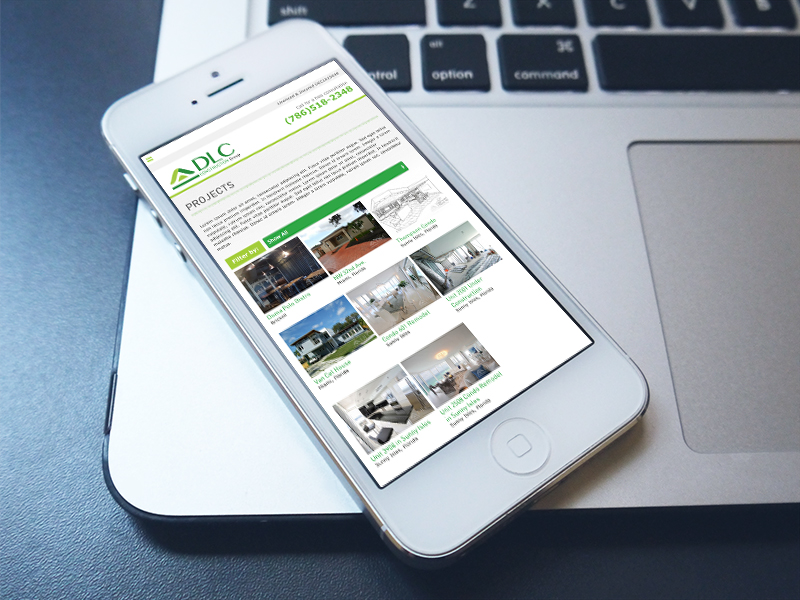 To learn more about our Responsive Website Design or if you are ready to get started, use our contact form or call (786)701-9919.